自然体で食をたのしむ
BAKEブランドから期間限定で発売される「植物うまれのSOYタルト」の特設サイト制作を担当しました。
自然由来の原材料のみを使用し、誰もが同じように食べられるタルトとのことで、「自然体で食をたのしめること」を表現したいと考えました。
Enjoy food in its natural state
We were in charge of creating a special website for the "Plant-Born SOY Tart," a limited-time-only product from the BAKE brand.
We wanted to express the idea of "enjoying food in a natural way," as the tart is made from only natural ingredients and can be eaten by everyone in the same way.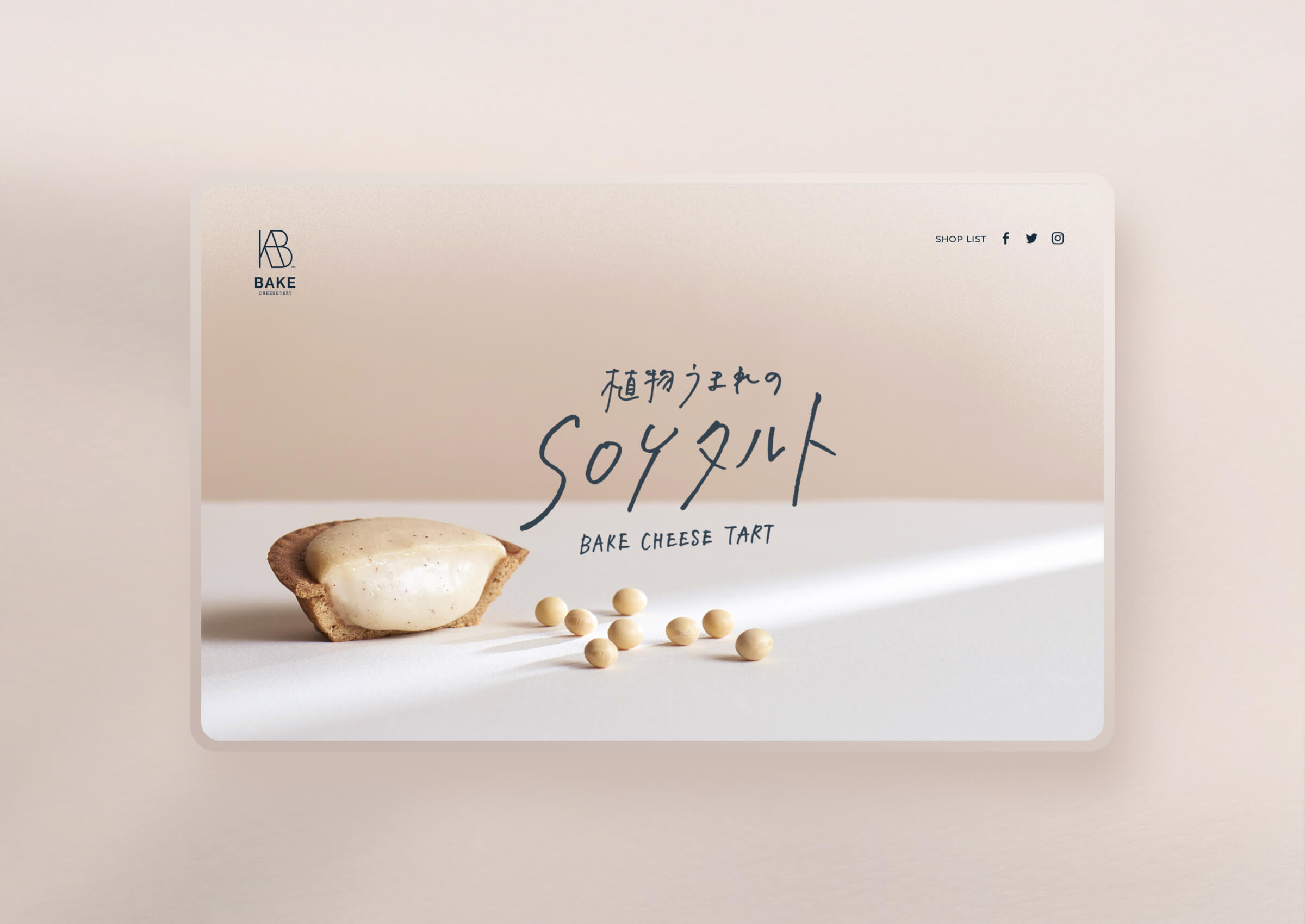 全体的に素材感を表現しながら、やわかさや軽やかさのなかにもしっかりとした芯を感じられるようなバランス感を目指しています。
While expressing the overall feel of the material, we aim for a balance of softness and lightness with a solid core.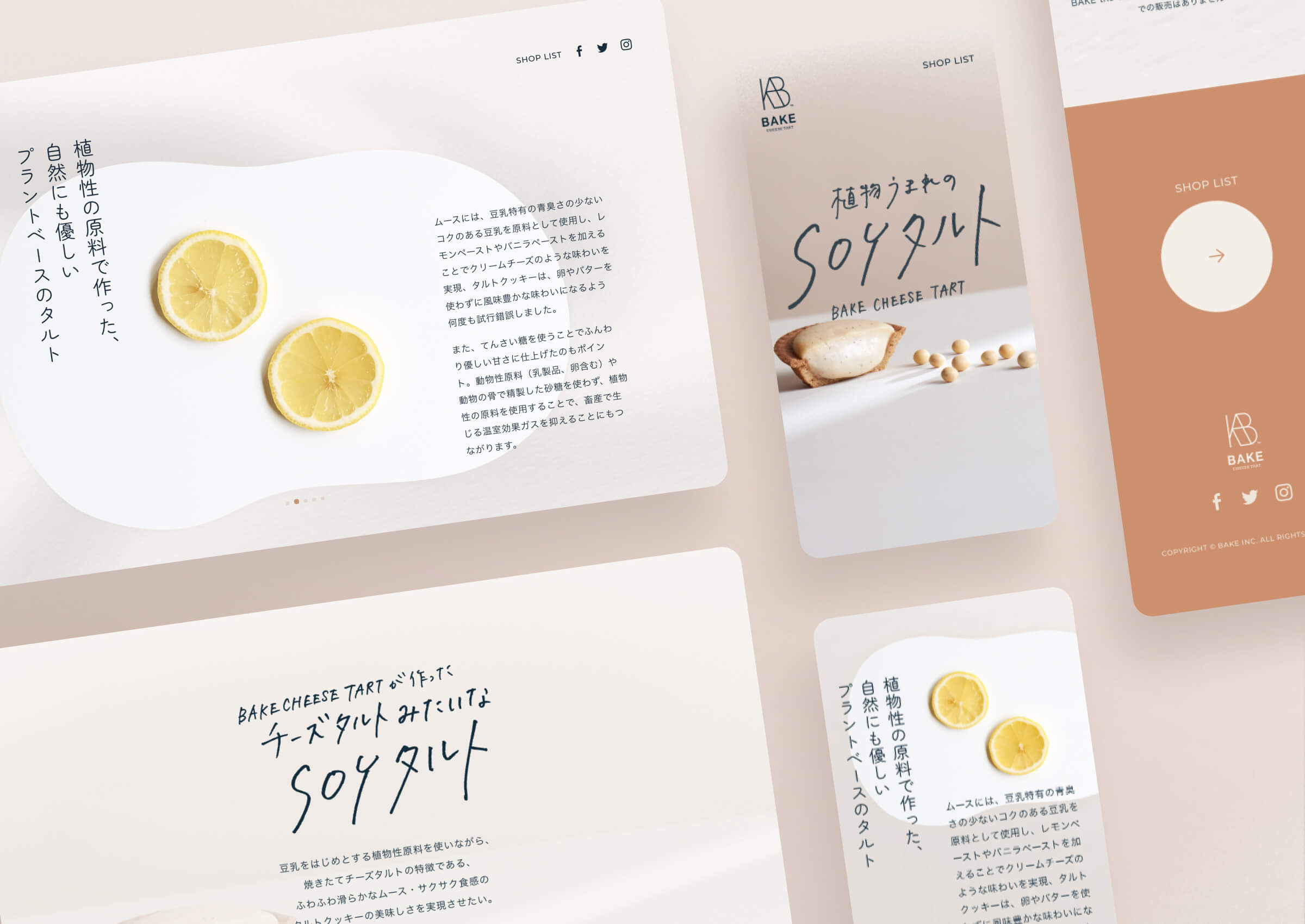 WEB SITE
WEB DIRECTOR
Kento Jogo
FRONT-END ENGINEER
Noriko Suzuki