アニバーサリー
ベンチャーキャピタル ANRI株式会社の創立10周年を記念する特設サイトデザインを担当させて頂きました。ANRI株式会社は「未来を創ろう、圧倒的な未来を」というビジョンのもと、主に創業期の企業への投資、支援を行うベンチャーキャピタルです。
本特設サイトではANRIのこれまでの歴史を振り返る10年史や投資実績のインフォグラフィックス、投資先の起業家の方からのメッセージ、出資者の方との特別対談記事など、様々なコンテンツが掲載されています。
Anniversary
We designed a special website to celebrate the 10th anniversary of the founding of ANRI, a venture capital firm that invests in and supports start-up companies under the vision "Let's create the future, overwhelming future.
This special website features a variety of contents, including a 10-year history of ANRI, infographics of investment results, messages from the entrepreneurs in which ANRI has invested, and special dialogue articles with investors.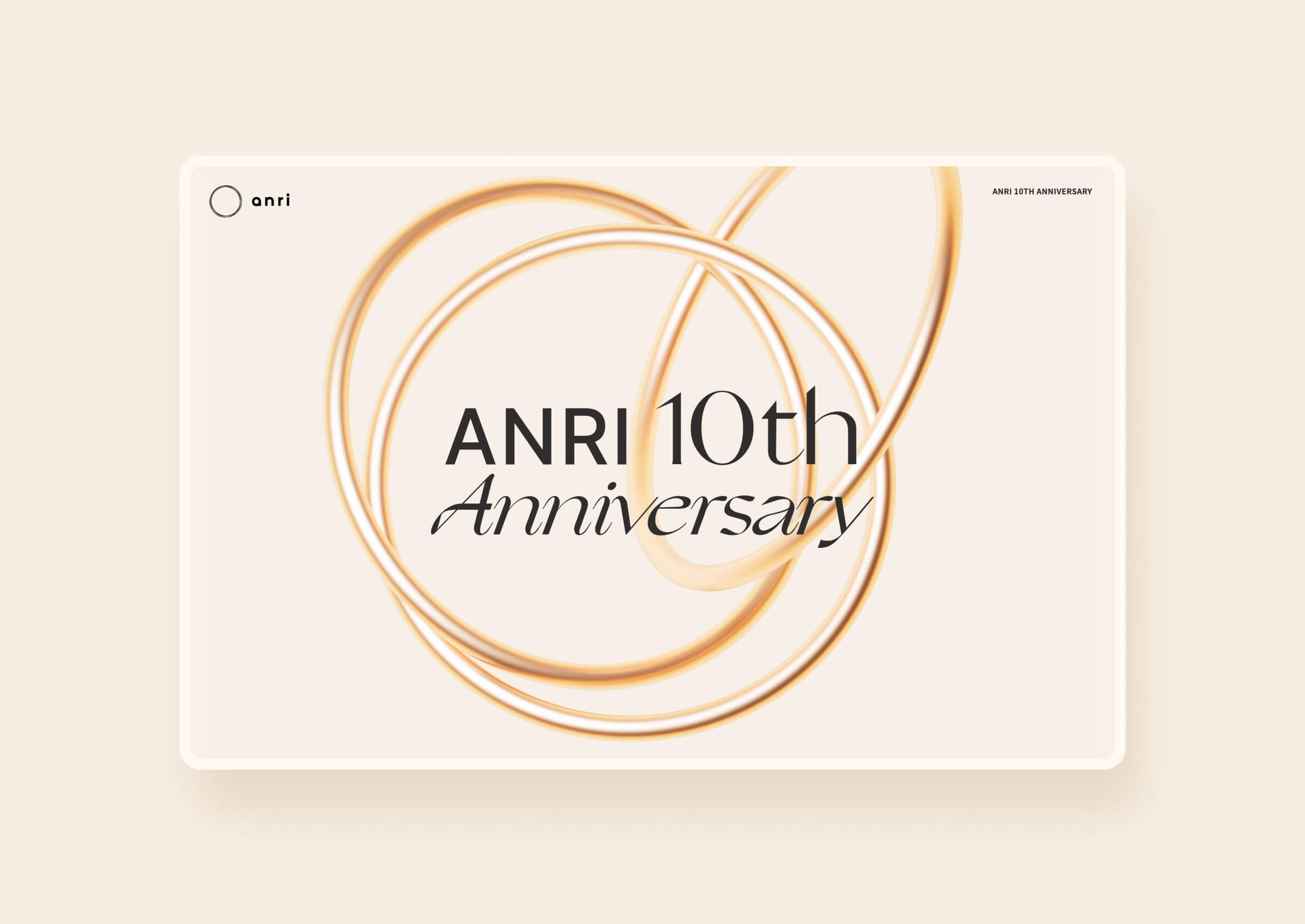 特設サイトのデザイン表現においては、コーポレートサイト同様シンプルな色彩ルールでまとめていますが、3Dによるアニメーションや装飾、スクロールによる細かなギミックなど、随所に遊び心を詰め込ませて頂きました。
The design of the special site is based on the same simple color scheme as the corporate site, but with 3D animations, decorations, and detailed scrolling gimmicks to add a sense of fun.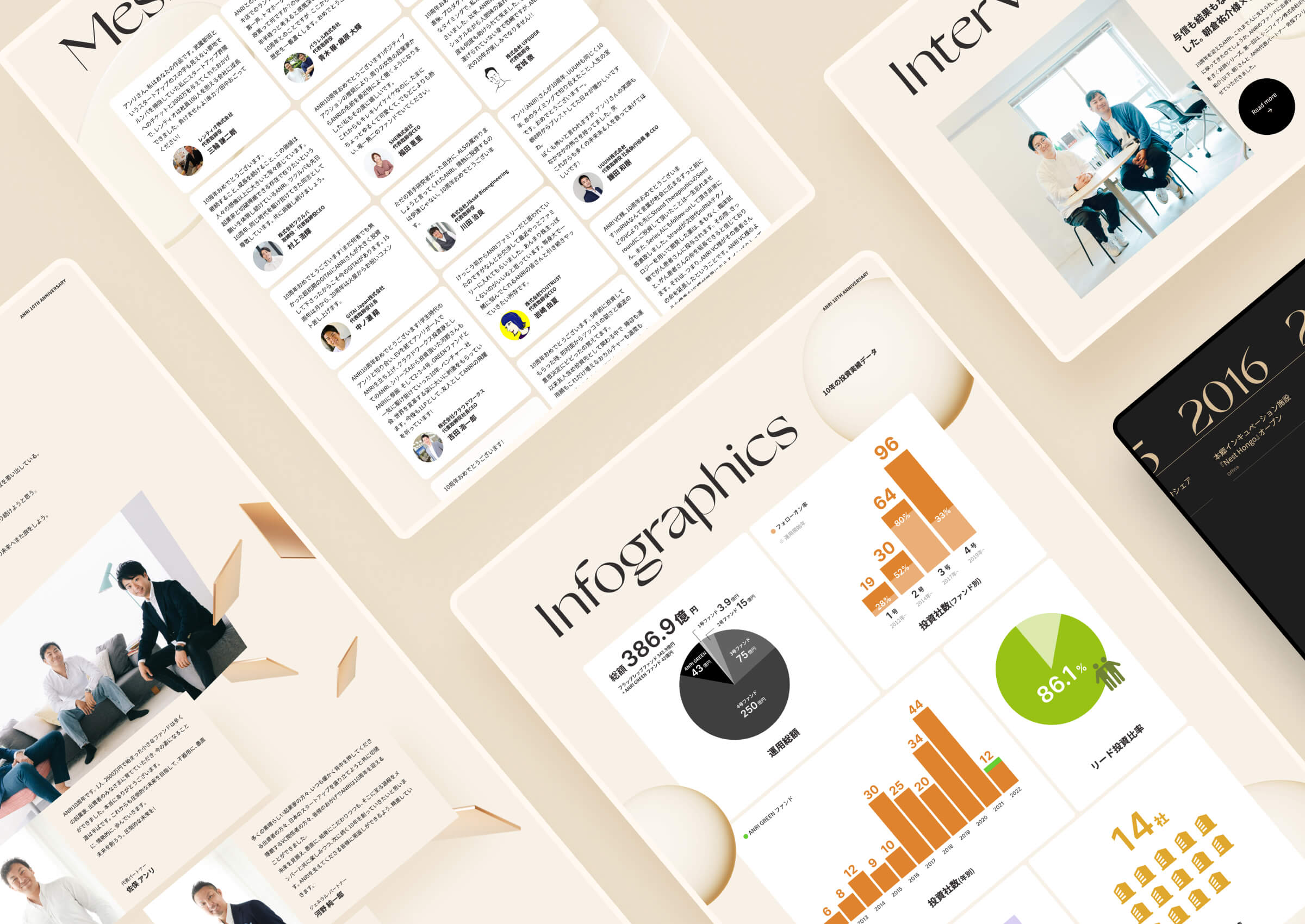 WEB SITE
Web DIRECTOR
Kento Jogo
FRONT-END ENGINEER
Miki Sumino