WHAT'S IN YOUR CELLPHONE?
ファッションにこだわるように、スマホの中まで自分らしく。そんなコンセプトから生み出されたアプリブランド「RiLi apps」は、電卓やメモ帳といったシンプルなユーティリティ機能に、女性らしい色やイラストを融合。アイコンを並べるだけでホーム画面を彩れるようなデザインを目指しました。

アプリ本体だけでなく、イメージ写真やサイトデザインにもこだわることで、ファッションブランドのような世界観を演出しています。
RiLi apps" is the brand name for a smartphone that lets you be yourself in the same way that you are obsessed with fashion. RiLi apps" is a brand of apps created from this concept. Simple utility functions such as calculators and memo pads are fused with feminine colors and illustrations. We aimed to create a design that makes it easy to decorate the home screen just by lining up the icons.

By focusing not only on the app itself, but also on the images and the design of the site, we are able to create a world view like a fashion brand.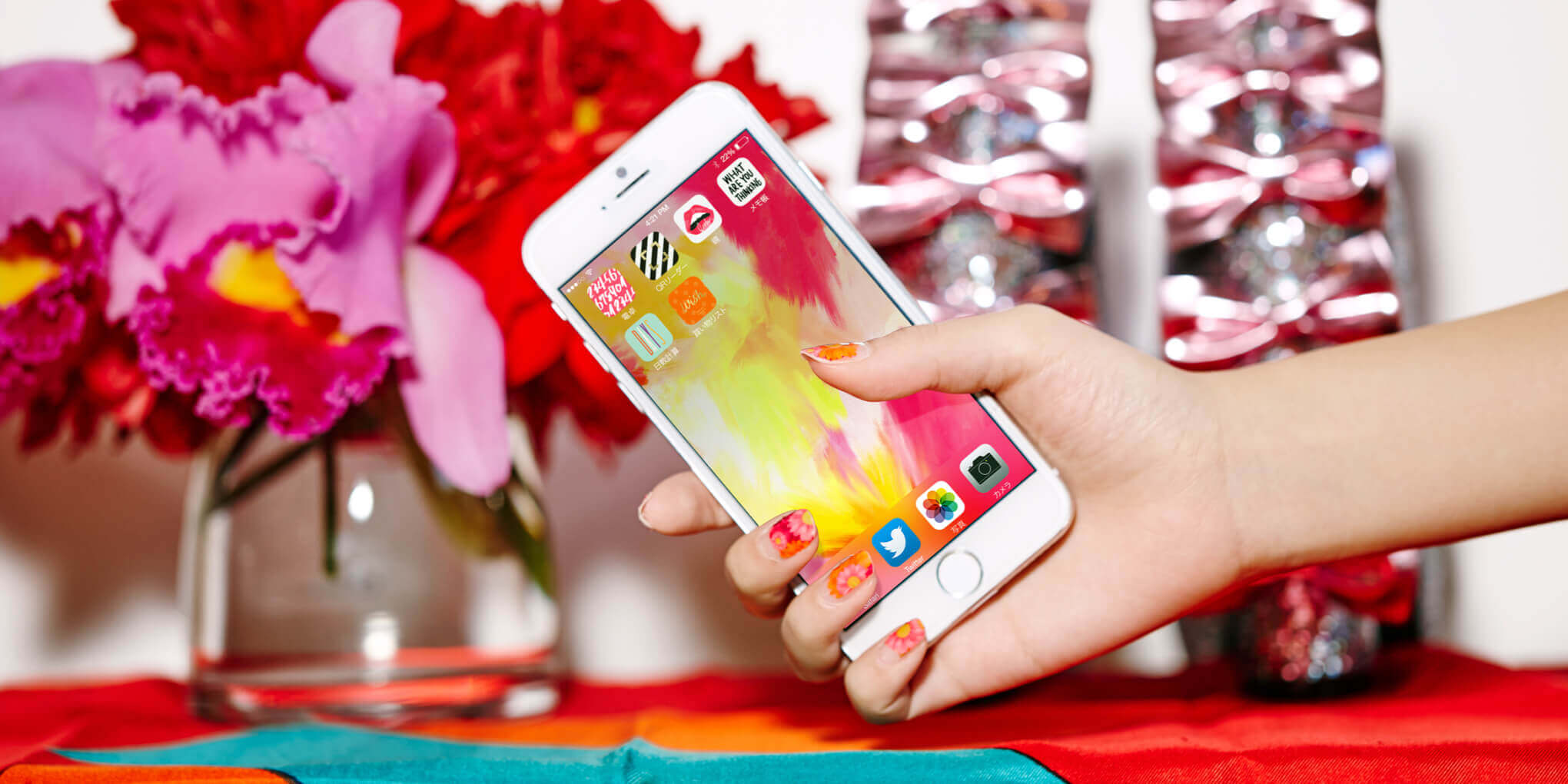 RILI CAL
RiLi Cal [リリ・カル] はシンプルな電卓アプリです。開くたびに楽しい気分になれるよう、カラフルな着せ替えデザインを用意しました。ちょっとした計算に便利に使えて、かわいく&おしゃれにカスタマイズ!
RiLi Cal is a simple calculator app. You can change the color of the app so that you can enjoy every time you open it. You can use it conveniently for a little calculation, and customize it in a cute and stylish way!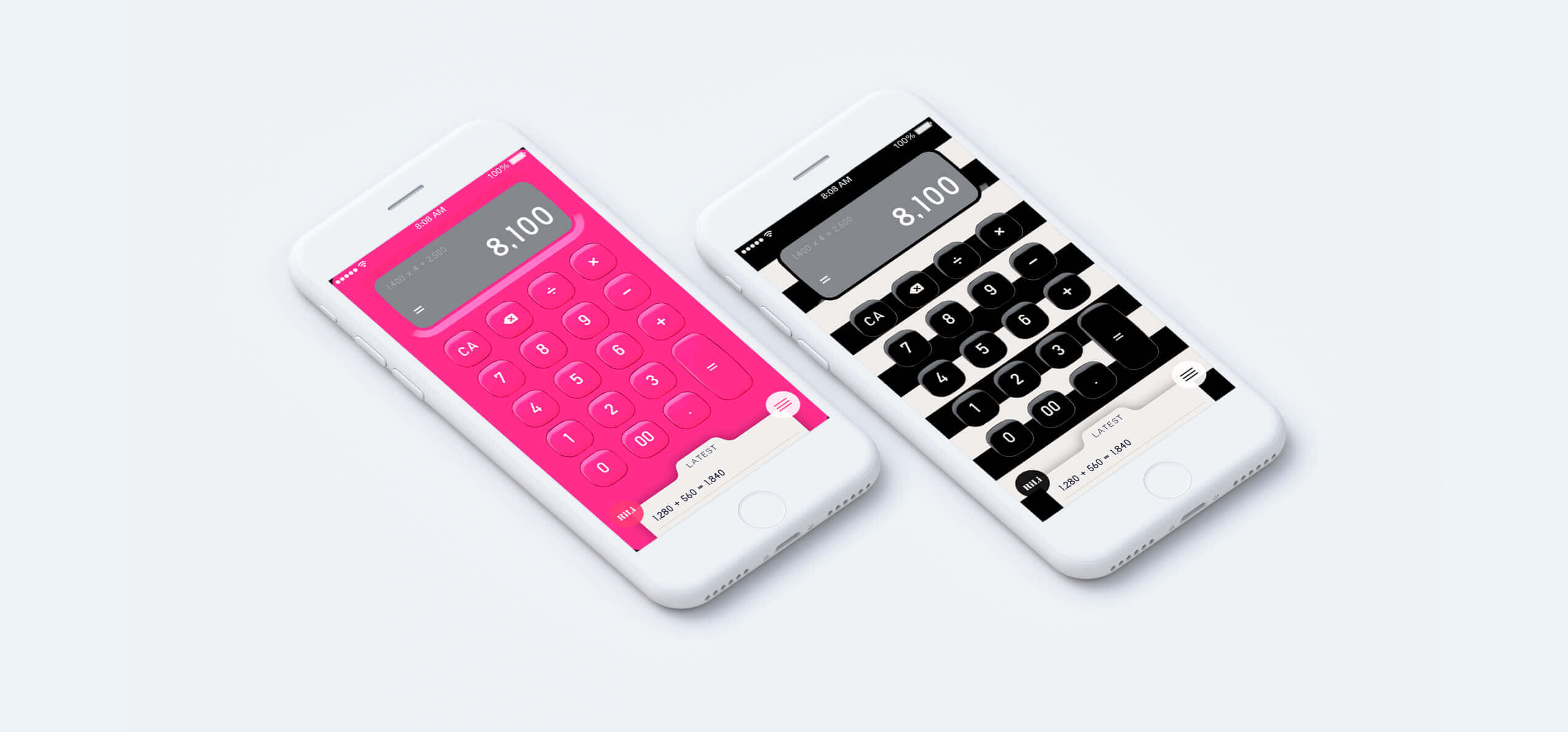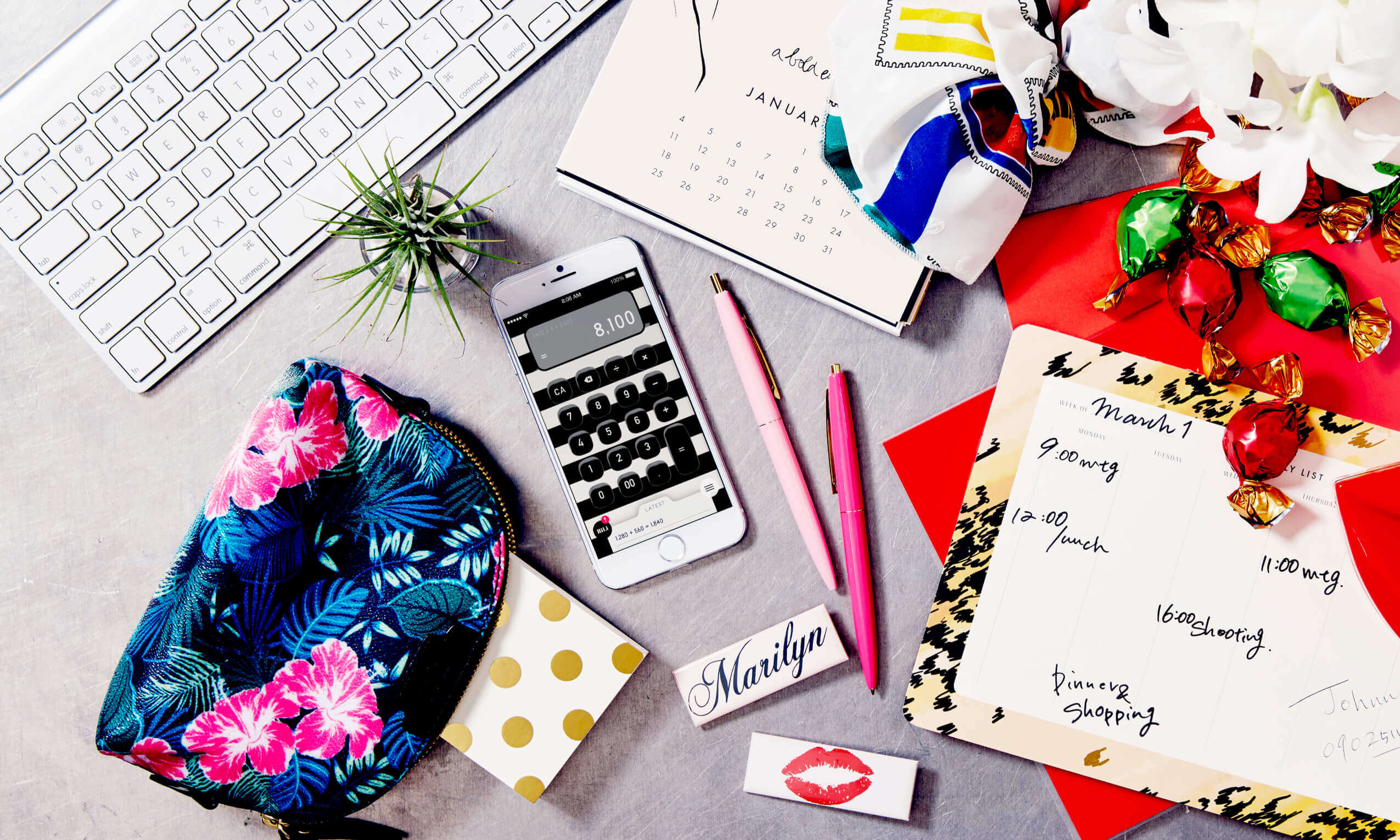 RILI MEMO
RiLi Memo [リリ・メモ] はシンプルなメモ帳アプリです。ふせんをペタペタ貼るように、好きなデザインのフレームでメモを残すことができます。日常のちょっとしたメモやノート代わりに◎
RiLi Memo is a simple memo pad app. You can leave a memo with a frame of your choice, just like sticking a label on a paper. It's a great alternative to your everyday memos and notes!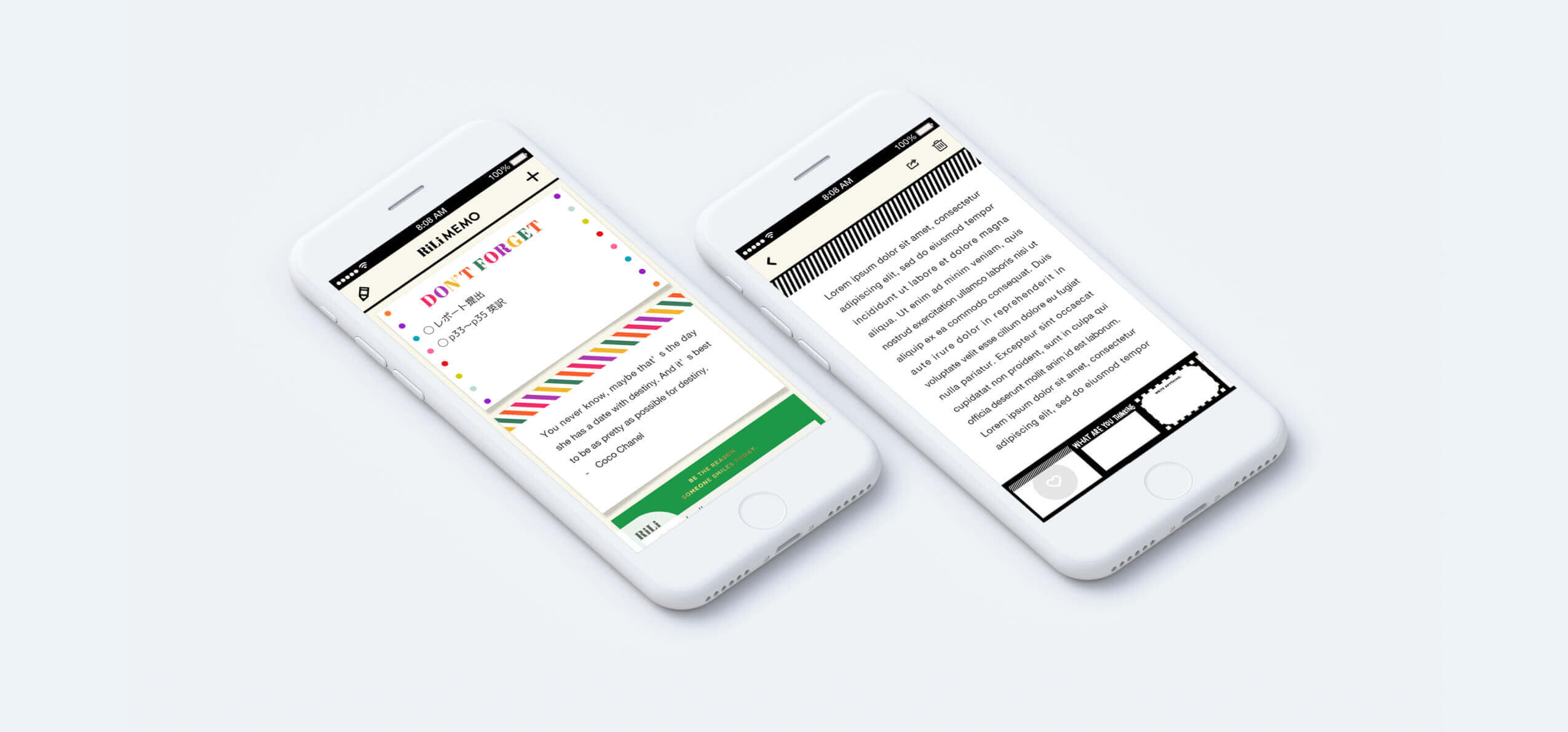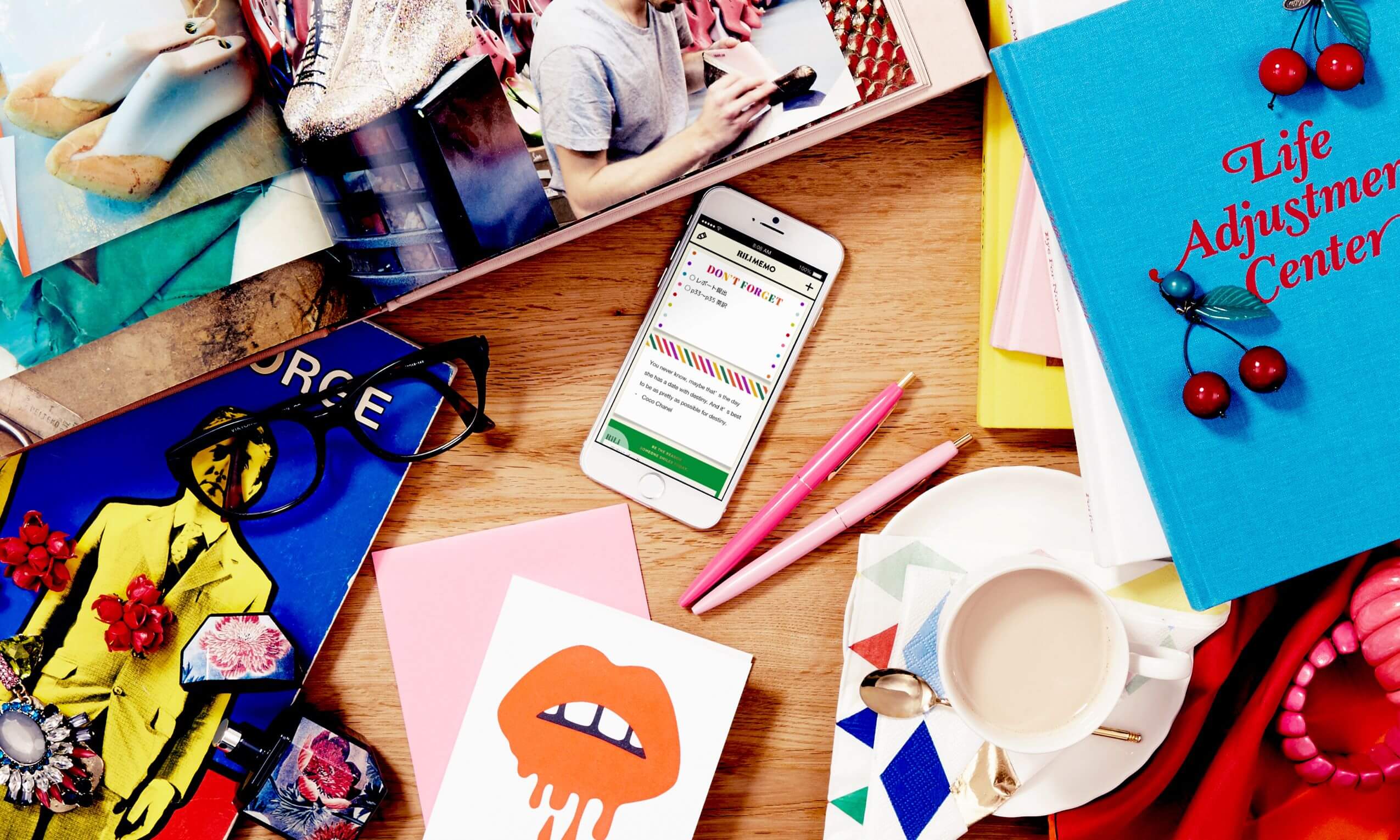 RILI DAYS
RiLi Days[リリ・デイズ]は、過去や未来の日付と、今日までの日数をカウントするアプリです。記念日から今日まで何日経過したか確認したり、予定日を設定すれば残り何日かがひと目でわかります。また、当日や周年記念日には特別仕様のビジュアルでお知らせします。
RiLi Days is an app that counts past and future dates and the number of days until today. You can check how many days have passed from the anniversary date to today, or you can see at a glance how many days are left if you set a date to be celebrated. Also, on the day of the event or anniversary, you will be notified with special visuals.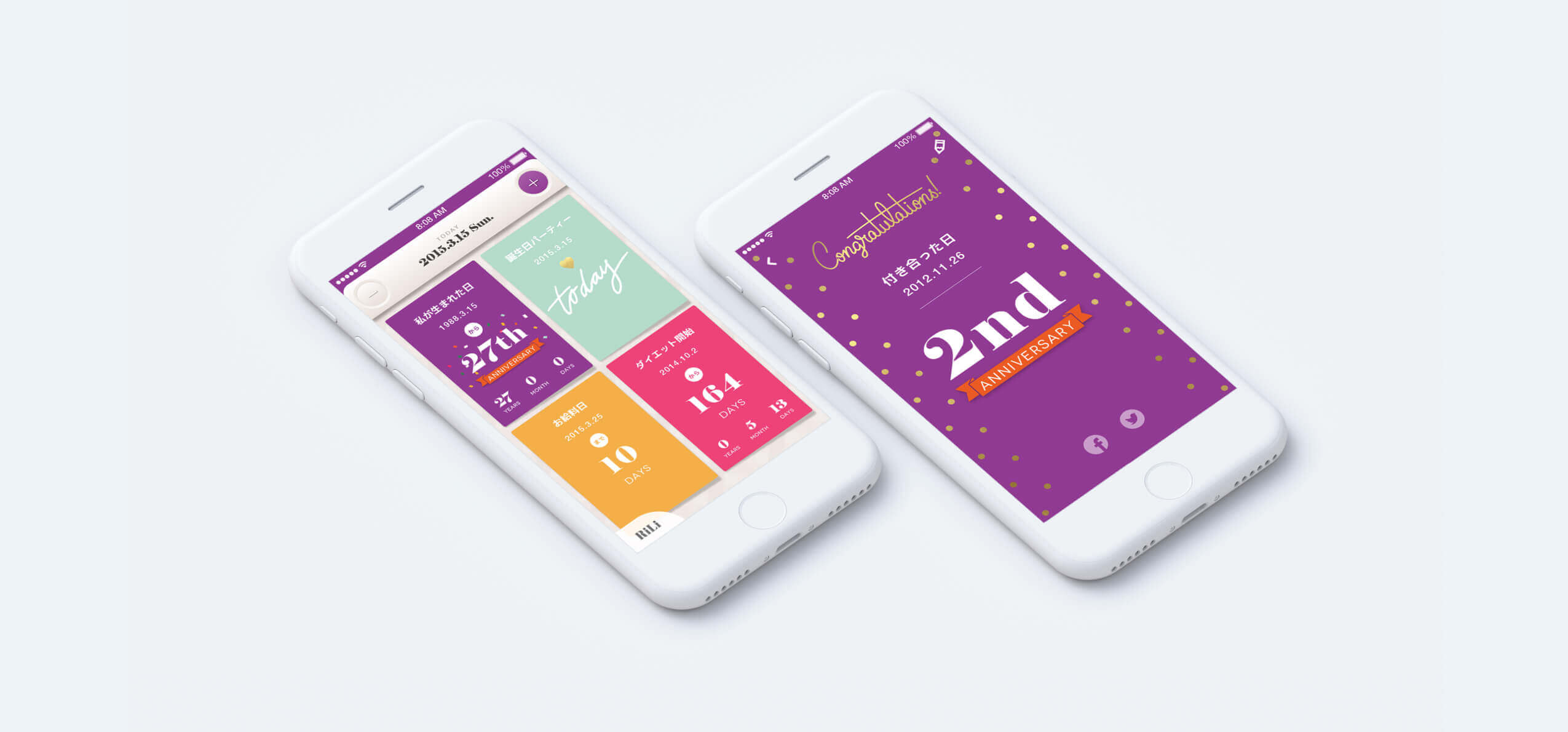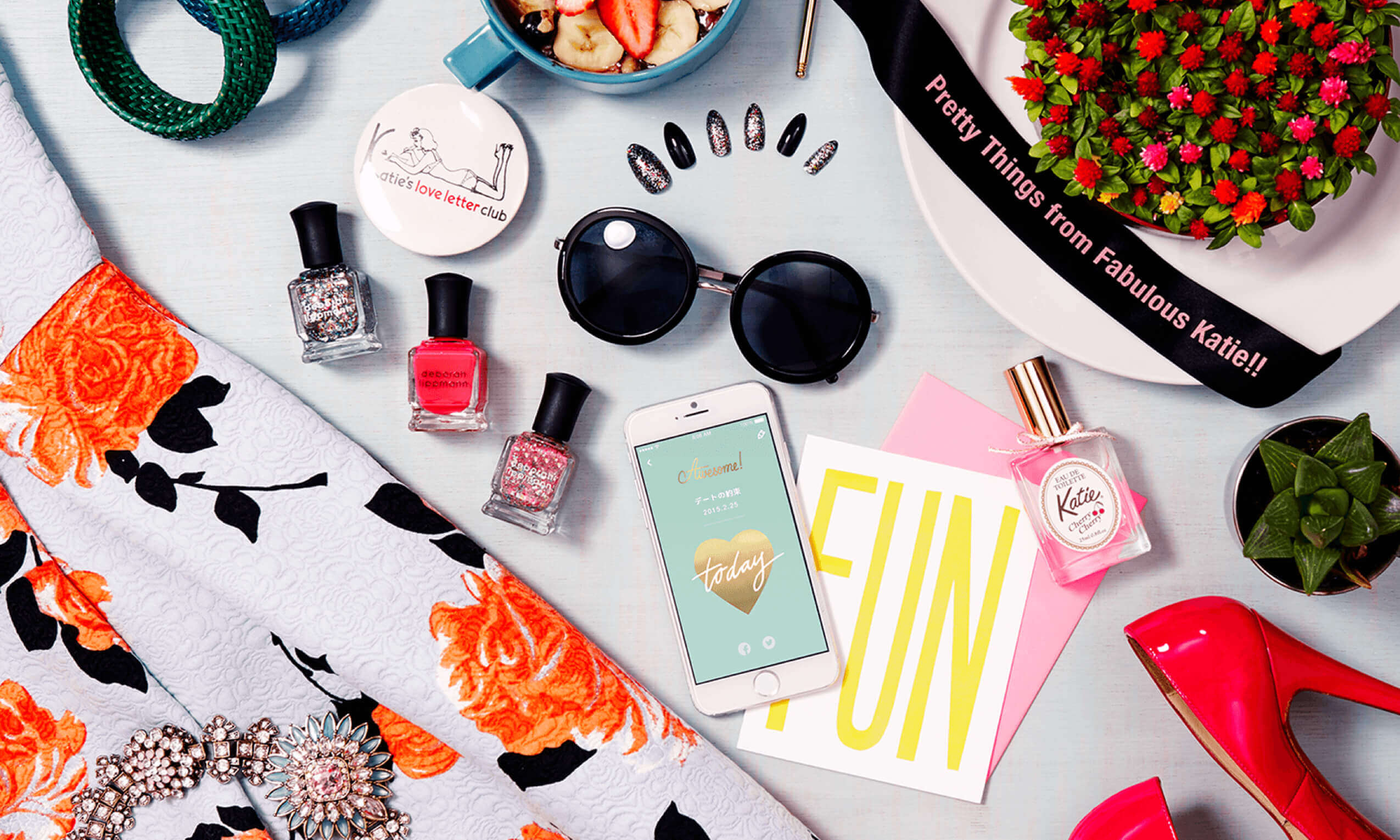 RILI WISH
RiLi Wish[リリ・ウィッシュ]は、金額の自動計算機能付きウィッシュリストアプリです。リスト内の金額を合計し、残り予算を算出します。毎日のお買いもの、旅行、引越し準備など、予算に合わせて買い物の計画を立てる際に便利です。
RiLi Wish is a wish list app with an automatic amount calculation function. It sums up the amounts in your wish list and calculates your remaining budget. It's useful for planning your daily shopping, travel and moving preparations, etc., according to your budget.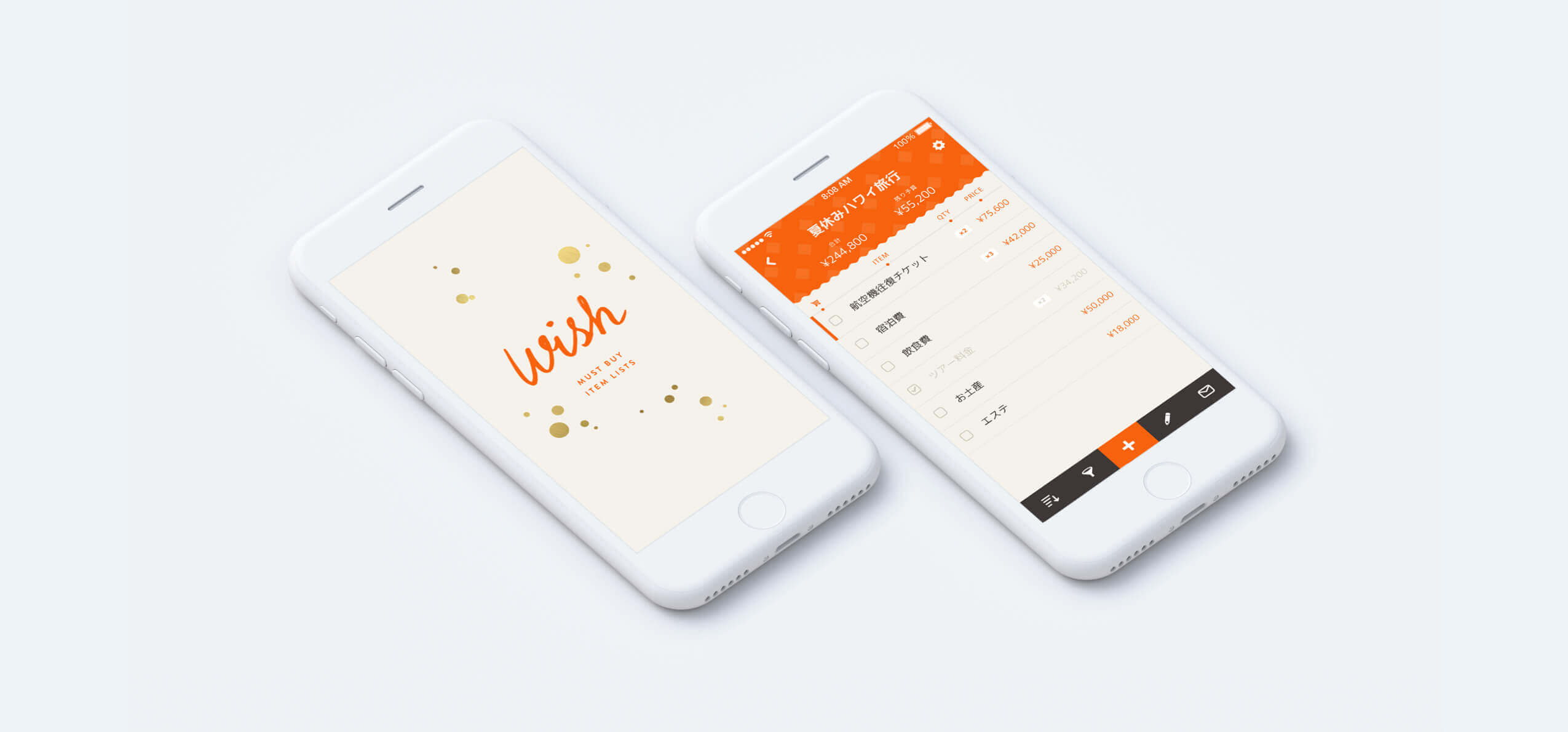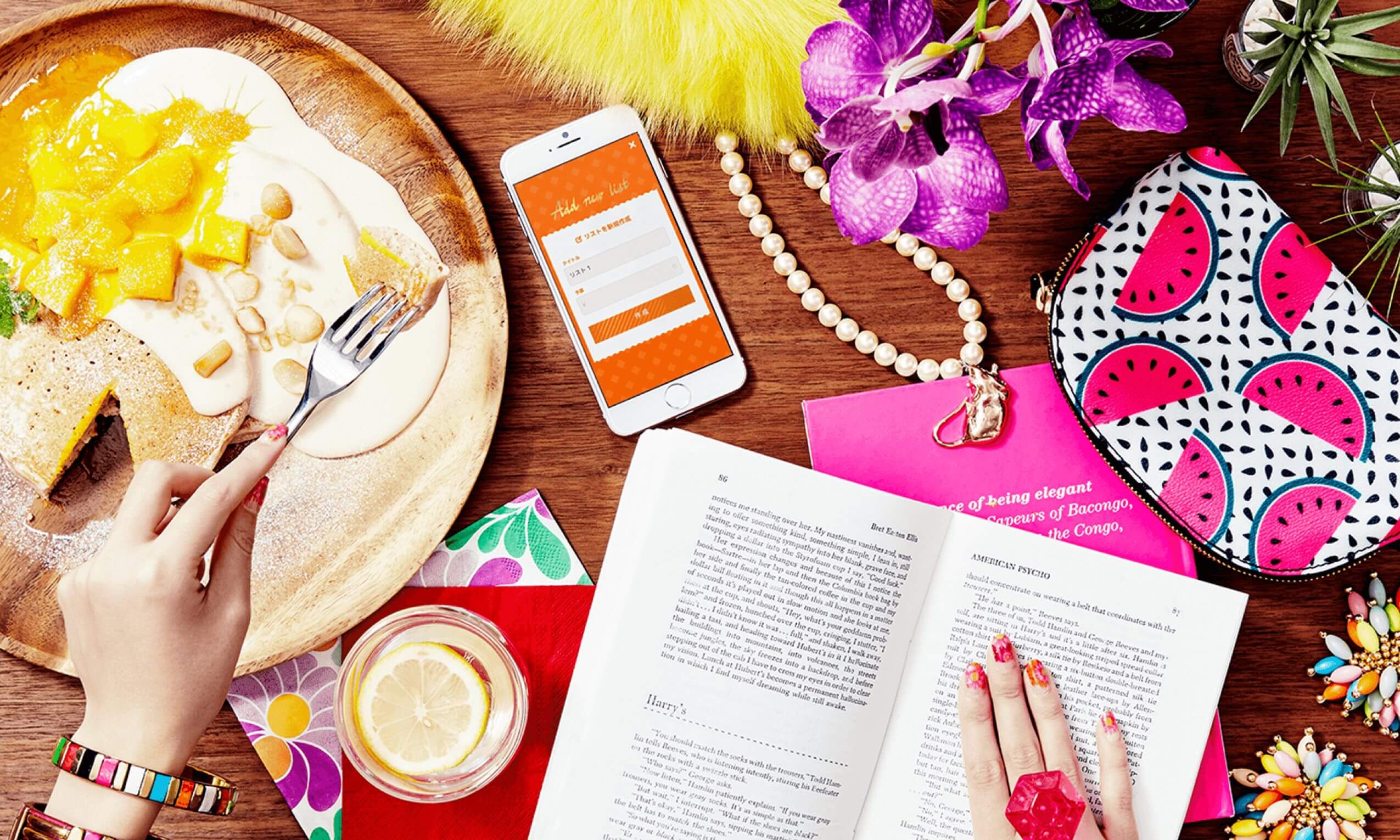 RILI LOOK
RiLi Look [リリ・ルック] はインカメラを利用したシンプルなスマホ鏡アプリです。お出かけ中や食事の後など、どこでもパパッと立ち上げて身だしなみチェック。スマホを見るフリでこっそり確認できるから、デート中でも気付かれない◎
RiLi Look is a simple smartphone mirror app that uses an in-camera. You can quickly launch it and check your appearance while you're out or after a meal, anywhere. You can secretly check your appearance by pretending to look at your phone, so you won't be noticed even when you're on a date!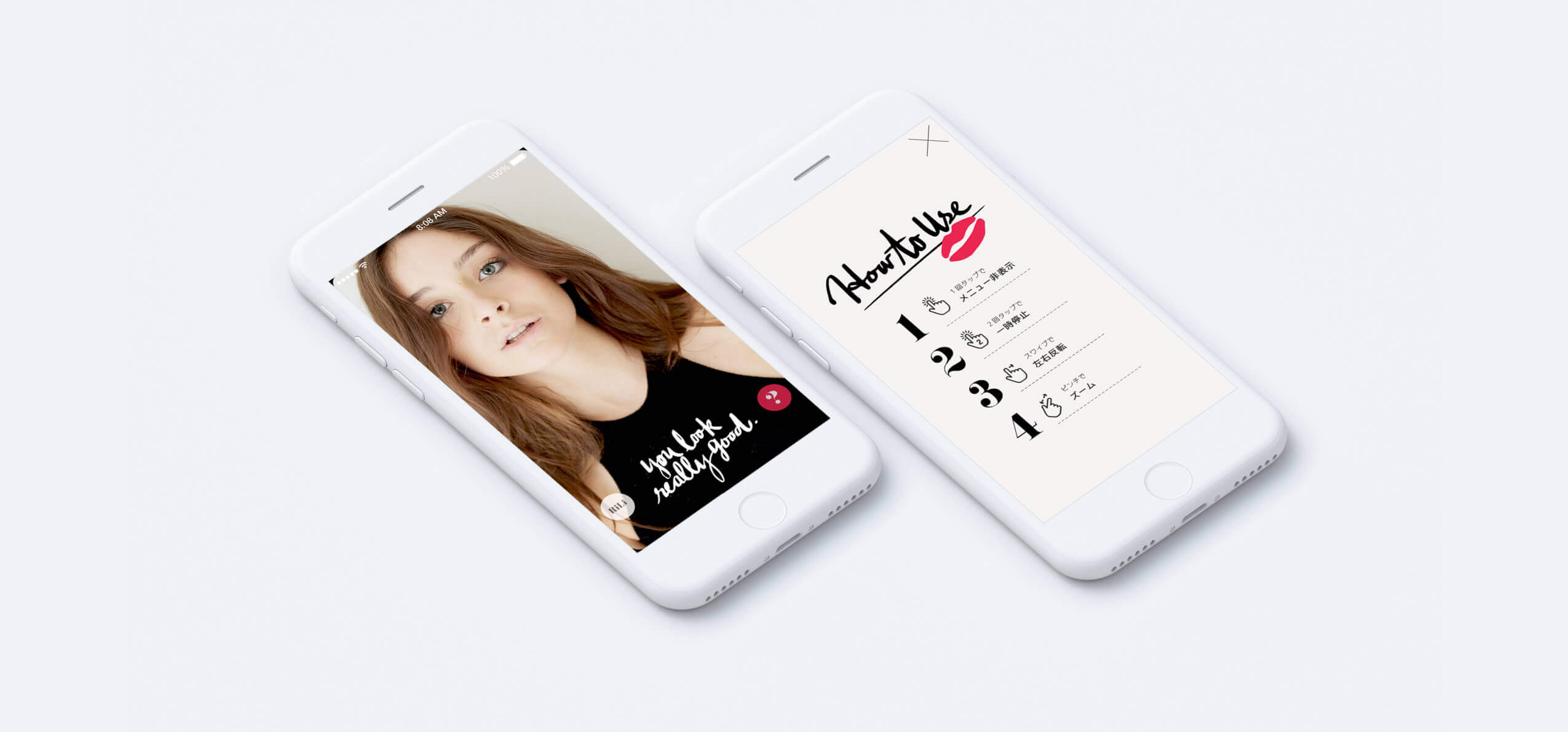 RILI READER
RiLi Reader [リリ・リーダー] はシンプルなQRコード読み取りアプリです。アプリを立ち上げてかざすだけで、すぐに読み取りを開始します。URLはもちろん、テキスト、連絡先、位置情報など、様々な形式のQRに対応しています。
RiLi Reader is a simple app for reading QR codes. It supports various types of QR codes, such as URLs, texts, contacts, location information, etc.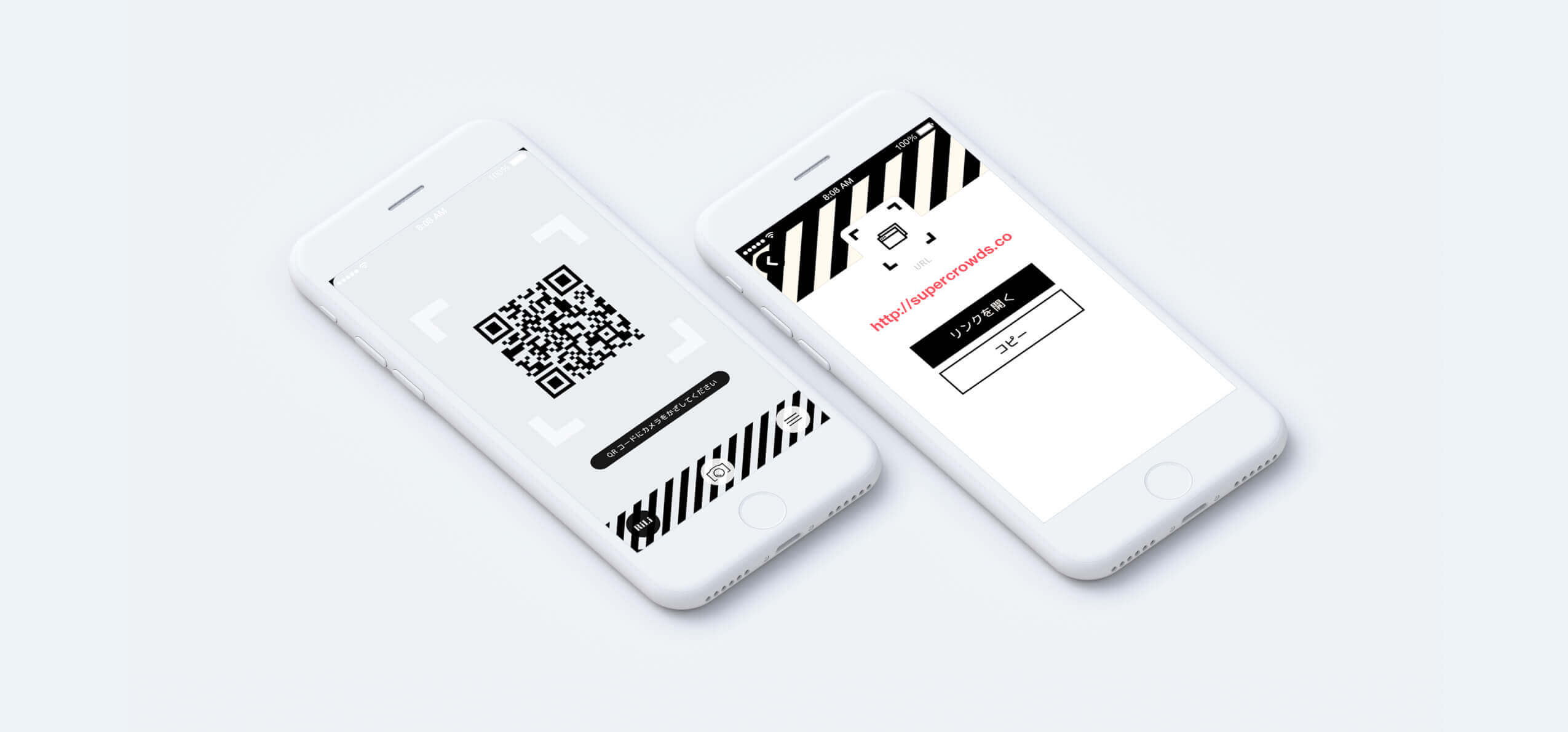 FRONT-END ENGINEER
Miki Sumino
PHOTOGRAPHER
Ryohei Sato (Climbers inc)
STYLIST
Yukari Imai (magNese Co.,Ltd)