コンテンツへの没入
デザインメディア「designing」のサイト制作を担当しました。
noteから独自サイトへ移行するにあたり、「designingらしさ」は確立したいと思いつつも、主役はあくまで記事コンテンツ。メディアサイトとしてのカラーが強調されすぎないようなバランス感が重要と考えました。「designingらしさ」のひとつでもある、コンテンツ自体の吸引力をより訴求するため「没入感」をコンセプトにしています。
Immersion in content
I was in charge of website development for the design media "designing".

In transitioning from "note" to its own website, we wanted to establish the "designing" style, but the main focus should be on the article contents. We thought it was important to strike a balance so that the media site's color would not be overemphasized. The concept of "immersiveness" was chosen to further emphasize the appeal of the content itself, which is one of the "designing" characteristics.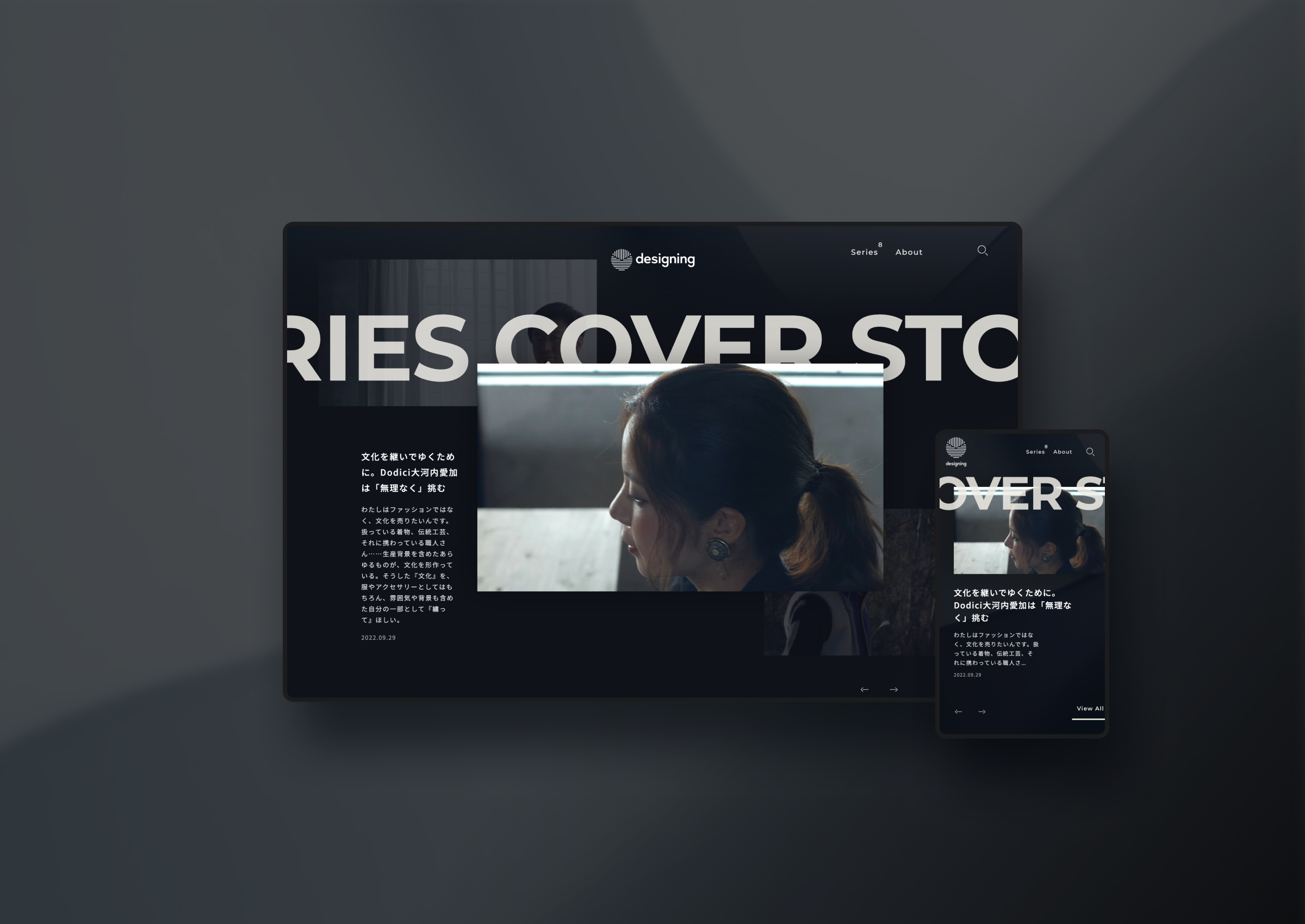 特集ごとにテーマカラーと表紙を設けそれぞれの世界観を創り上げており、情報設計からアニメーションまで一本線を引いたストーリーにすることで、記事への没入感をより高めています。
Each feature has its own theme color and cover, creating its own worldview, and the storyline, from the information design to the animation, is a straight line that enhances the immersive experience of the article.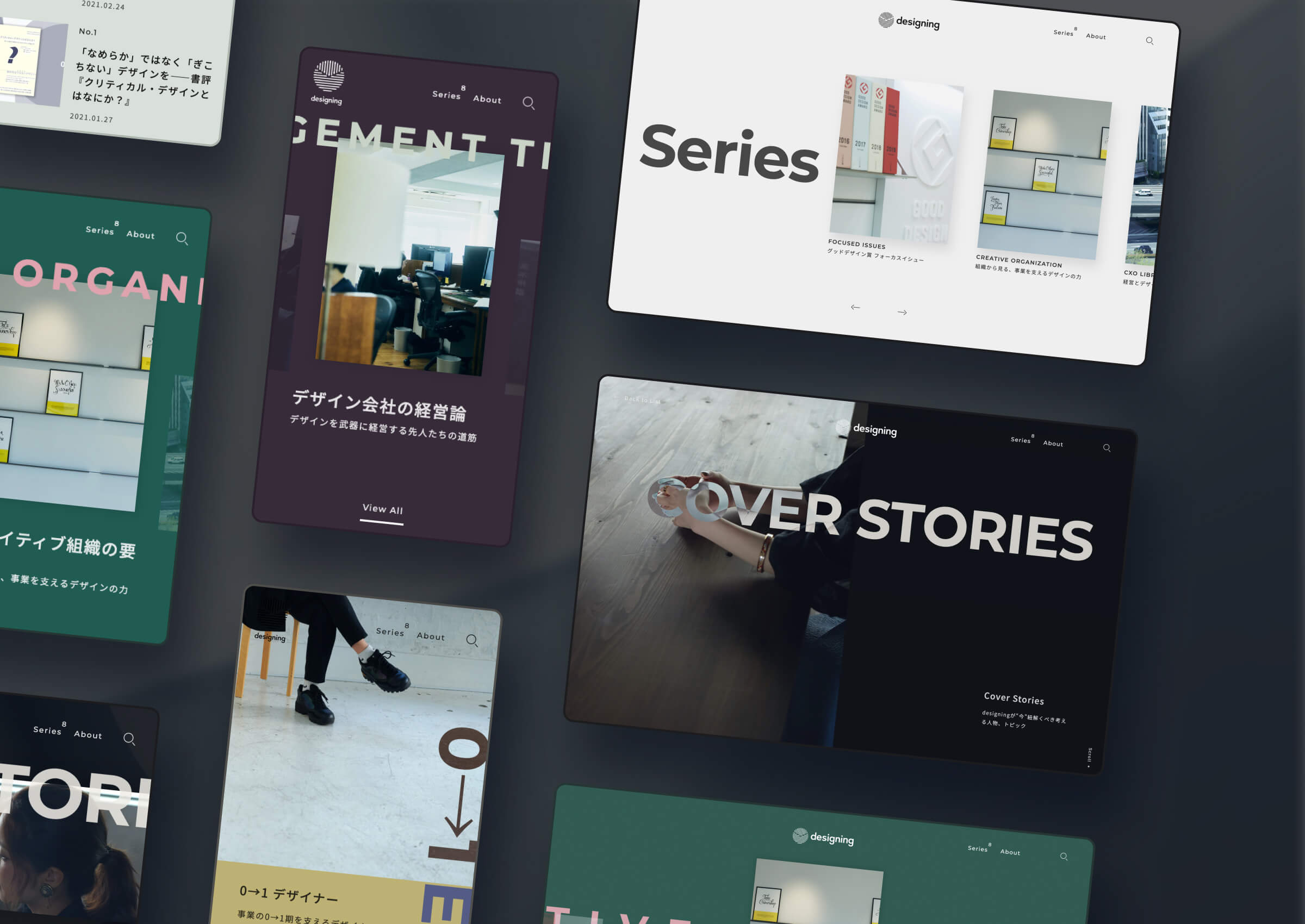 WEB SITE
WEB DIRECTOR
Kento Jogo
ART DIRECTOR
Ken-ichi Tanaka